So it is hot today.
Temperatures in northern New Jersey are predicted
to sizzle up into the high 80s by afternoon.
What up with that, Mother Nature?
Our tulips and bleeding hearts other spring blooms are surprised.
They think they are at a spa.
Thank you, Howard, for the early morning pictures along the stone wall behind That Old House.
Weather like this makes me want to be here.
At the beach house, on one of the decks, feet up, soaking in the views.
I conveniently forget that, once there, I'll be faced with the painting projects I didn't finish in November.
But we have a plan.
On Friday morning of this week, Dion and I are going to toss a few essentials in the red minivan,
and hit the road. Eastern Long Island, we are on our way. We'll be there well before lunchtime,
and can take sandwiches and coffee to the beach. Dion loves sandwiches and coffee . . . .
which conveniently picks you up someplace like this in New York City:
And drops you off about 2 hours later, someplace like this: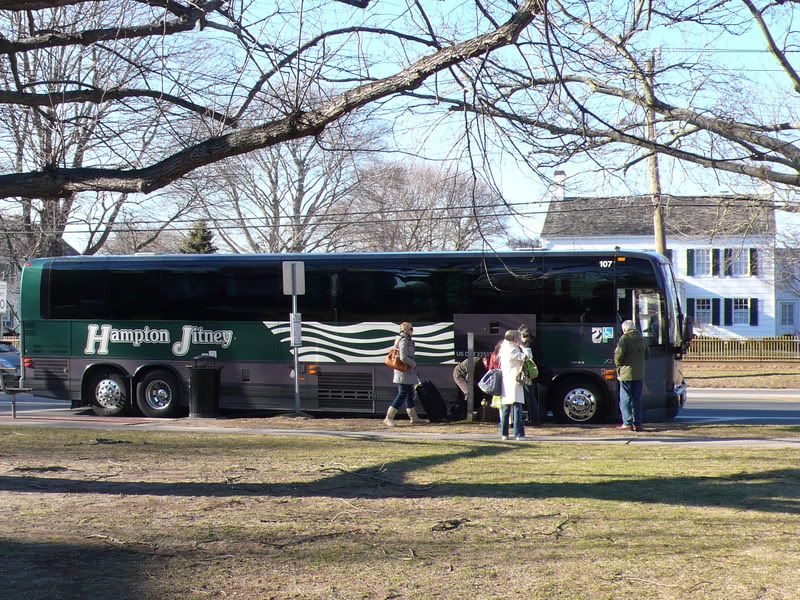 And it's cheaper than the Long Island Railroad.
But I have to earn my weekend away. I've got some furniture painting to do here, and a whole
mess o'cleaning (what else is new?), and a couple of field trips to tuck into the next 4 days as well.
Ladies and gentleman, can That Old Gal do it?
Can she clean the house, and paint a couple of old tables, and go gallivanting
through antiques shops, all in time to escape New Jersey for the weekend?
Check with your bookie before placing bets.
Enjoy your Monday, wherever you find it!
-- Cass

You are always welcome at That Old House!